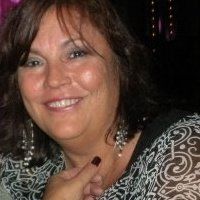 Details... Details came to be from personal experience. I owned a business, ran a household, volunteered and, of course, wanted to also have some down time. There never seemed to be enough time to do it all!
Listening to friends also talking about the same issues, along with aging parents or simply lamenting that they just would like to hand off their to do list to someone so they could just sit down and enjoy a good book gave birth to Details, Details LLC.

We can help you organize your time so that you have the opportunity to enjoy a sunny day, pursue a hobby, volunteer your time to help others, whatever it is you dream of doing if you had just a little more time.

Our variety of services, from house cleaning to home organization to errands are all part of our promise to insure no matter what the need, Details...Details will insure that you can check it off your to do list! Live your life to it's fullest .... leave the details to us!

Give us a call and we'll talk about how Details... Details LLC can assist you!
For more information, send us a request on our Contact Us page,
or call
NY (347) 242 - 1701
SC/NC (843)-284 - 3074
Call for a free no obligation quote!